What Can Braille Teach Hardware Startups about Designing User Interfaces?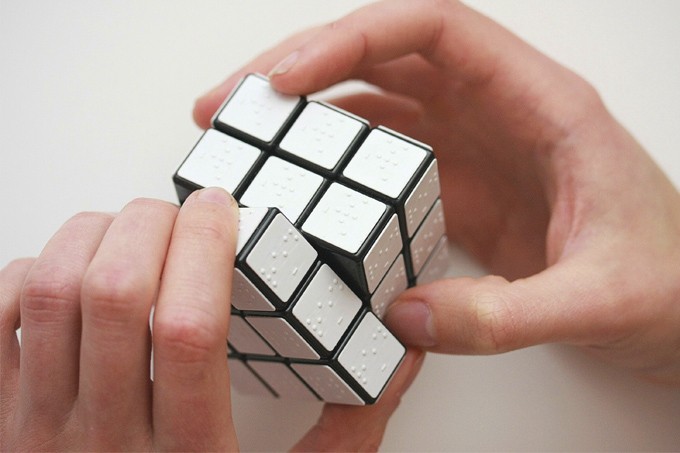 Is anyone looking at braille as an instructive system for designing user interfaces?
With the coming wave of networked devices, hardware startups are having to relearn how to engage senses other than sight when making consumer products that don't necessarily come with a screen. I can't help but think that braille might have a lot to teach about how we communicate and make meaning through our sense of touch.
There're also all kinds of craftsfolk - people who have literally hundreds of years of insight how to speak through the language of matter (form, texture, temperature etc.) - who might have valuable lessons for a hardware startup. Finding these people wouldn't necessarily be too hard. Luxury brand Chanel owns a holding company called Parrefection which has a portfolio of 10 ateliers - ancestral craft workshops across Europe, each with a speciality.
What would happen if Jawbone brought in people from Goosens (French gold- and silversmith) to talk about the importance of heft when shaping metal that must drape from the human frame?
This was originally posted on the Mass + Text blog,which is a scrapbook of ideas about the relationship between language, physical objects, and the communities they anchor.
Jul 3, 2013
-
Accra, Ghana
Similar stories